How Satisfying Your Basic Needs Helps Your Business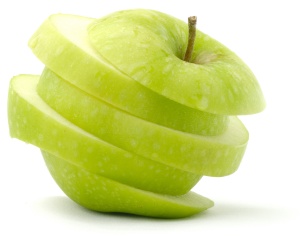 Too often, entrepreneurs and marketers suffer from bad health all because of their own doing.
We've all heard of the successful businessman or woman who has got to where they are by working relentlessly towards fulfilling their ambitions. They have shed blood, sweat and tears in their efforts to be the best they can be. On the outset, things look great for these people – they have all the material wealth they could ask for, and they are seemingly living the dream.
But as these people have focused obsessively on the career aspect of their lives, they have let other aspects of their lives become stagnant, ill, and undernourished. Their relationships with their partners and their children have become strained, their social circles have nearly dissolved, and their physical health has sharply declined. They are likely to suffer from a variety of stress-related illnesses, and what's worse for them is that their regard for their own well-being is low.
What these individuals, and many others, fail to realise is that their own physical health is tied in with the health of their business.
Business Is A Lot Like Us
Consider a living organism, perhaps a plant or a pet. This living organism does what it's born to do – if it's a pet, it might scamper around the house or it's cage. If it's a plant, it provides the atmosphere with oxygen and makes the house look a little prettier.
The point is, these living organisms require the basic needs of survival in order to do what they do – they need water, food/nutrients, shelter, and somewhere warm. Without these needs, the pet or plant will die. It's similar to our own situation – as we are also living organisms, we require these basic needs.
A business is exactly the same.
Though a business may not be what we recognise as 'living', it is doing just that but in its own way. A business is still functioning on a daily basis like us, it is still producing on a daily basis like us, and perhaps most importantly, it requires certain basic needs on a daily basis, like us.
The reason for this is because a business is made up of its people – without individuals, there is no business. And I don't just mean the staff that make up the business, but the customers of the business are also essential for its survival. In other words, though a business may have different basic needs, it still requires them.
Let's have a quick look at the basic needs for a living organism:
Food/nourishment
Drink/water
Shelter/warmth
Sense of community
Now let's look at the basic needs of a business:
People
Regular review and renewal
Sense of community
Money/funds
Can you see the same principle in action? Our businesses are a lot like us because they require basic needs like we do. And without these basic 'ingredients', the business withers and dies.
Why Both Sets Of Basic Needs Should Be Met
So now that we've established that a business is similar to us, the question is "why aren't we meeting these basic needs?"
Well, although we (as human beings) have gotten incredibly good at fulfilling our basic needs, we can't say the same for our businesses. It's a rarity to find a successful entrepreneur or marketer who has managed to fulfil both the basic needs of himself/herself AND the business on a frequent basis.
Instead of reaching this 'zone of the elite', most people involved with their own business fall into one of two categories. They either:
Look after themselves, ensuring that they have plenty of food and drink, a good social circle, and sufficient shelter, but fail to provide the same care to their business, OR
They put their all into their business, ensuring it's thriving and reaching new heights, but fail to look after their own basic needs properly.
Remember the type of individual I mentioned at the start of this article who sacrifice their health for their small business success? They fall into the latter category – their business is thriving and (it seems) their life is thriving too, but behind closed doors, they are struggling.
They struggle to keep themselves healthy and they struggle to keep their relationships healthy. Their private lives are in chaos, and their businesses won't enjoy success for long. Sooner or later, the lack of care in their private lives will reflect in their businesses, and all that relentless effort and hard work that went into their career will be for nothing.
All because they neglected their own set of basic needs.
For those people who have managed to merge the best of both categories, who run successful businesses and live fit and healthy lives, life is good for them. They enjoy their career and their burgeoning income, and they deeply love their families and their communities. Their businesses AND their private lives will continue to flourish because they look after both – both areas will grow together, and they will reap the benefits.
These people have met both sets of basic needs, and they are being rewarded.
Health Has Many Factors Of Importance
If you find yourself putting in so many hours and working tirelessly, go over what I've written so far and ask yourself if you're neglecting your own set of basic needs. Are you sacrificing your personal relationships and well-being for monetary or reputational success?
If so, then here are 5 work life balance tips to help you regain some control over your health, and regain some perspective.
The very fact that you're taking action on your aspiration puts you ahead of most people, so remind yourself of this. Tell yourself that you're doing a great job, and that your skills and attributes will ensure that you reach your goals. Avoid criticising yourself, as it's harmful and unnecessary.
You don't have to do everything yourself. Ask others, such as your employees or your colleagues to take on a little piece of the work if they can. It's important to trust your staff and workmates as they are there for the same reasons as you. Also, they may be more suited to a certain task than you are.
Patience is a rare virtue, but it's essential for riding through the tough times. Success will not happen overnight. Learn what you can as you go, and don't try to rush things. Rushing brings stress, and that leads to less efficiency. Every day brings lessons and learning if you stop to notice them.
I can't think of any other exercise that's simpler and yet so beneficial, than walking. Walking is good for the body and it helps your fresh air intake. You can walk at your own pace, whether you're only capable of a gentle stroll or some more vigorous exercise. It also gives you time to reflect and clear your head.
Use Sunday As God Intended
According to the Bible, Sunday is meant to be a day of rest where God recovered after 6 days of hard work. That sounds like excellent sense – after all, without care and rest, everything wears out in the end. Follow God's example and take a day of rest, thereby giving yourself a chance to recover.
It's A Limiting Belief To Sacrifice Your Health For Wealth
We all want to be successful in life, and we all want to be spending our days doing what we love. This is a natural, human desire.
But it's limiting to think that you need to sacrifice one area of your life for another. True success is success in all factors – a well-rounded, balanced life is more successful than a life that has far more material wealth but is suffering on the inside.
Remove the limiting belief that success comes at the expense of something else, and look after both sets of basic needs. By doing so, you will move closer to the ultimate kind of success – happiness.