Why You Can't Create Epic Content Every Single Time and What to Do About It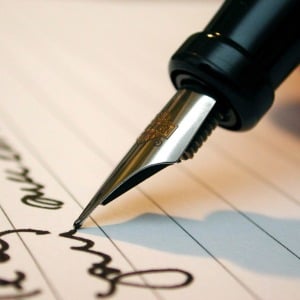 Almost every day you are bombarded with this or some variety of this message: "Create Epic Content."
But, what is epic content?
Well…anything that is inspirational, valuable, and useful to the audience can qualify as epic content.
Which means anybody can create it, anytime. Every time.
Right?
Wrong.
Every piece of content you create will NOT be epic.
It can't happen. You can't do that.
Even greats like Shakespeare, Dante, Hemingway, and Joyce couldn't. If they couldn't create epic stories every time they sat down to write, how can you?
Setting Realistic Expectations
There will be times when the quality of your work will not be as good. And, the more you write, the better the chance that your best work is and will always be behind you.
Elizabeth Gilbert admits this, and so does JK Rowling.
JK Rowling's The Cuckoo's Calling, which she wrote under a different name, only sold 1,500 hardback copies. But, it reached the bestseller list when her identity was revealed.
What does all this mean for you?
The name of the game isn't to write great stuff every time – it's to develop a reputation for writing good stuff most of the time. Or, in other words, the merit of your content lies in your name.
For example, Tim Ferriss' second book was an immediate bestseller.
Why?
Because his name sold before the content of the book.
Your name is your identity, and your content is a mere tool to build that name.
Once that name is built, you don't need to – and can't spend – ridiculous hours creating epic content.
Nobody does that.
For instance, Danny Iny wrote 80+ guest posts in one year. But that was in the beginning of his business, and he did it as a way to build the Mirasee brand. However, though he still guest posts today, he focuses more on his core business.
Besides, as I said, no matter how hard you try, you will not be able to consistently create stellar content.
It is better you understand this, so that you don't feel disappointed if and when you will not be able to create content as frequently or as well.
In fact, be prepared for it.
Build Your Name Using Content

So if you can't rely on writing incredibly awesome stuff every time you sit down at the keyboard, how do you build a business around content?
First, build your brand. You can use content to do so.
And then, let your brand take care of the rest, including your content marketing efforts.
Let me explain how.
Step #1: Identify Your Most Interesting Thing
The first step to building your brand – what you can think of as your reputation – is to discover the one single thing that's most interesting about you. Whatever it is, explore that. You don't have to be an expert. You don't even have to be Jon Stewart or Stephen Colbert. Simply know what makes you YOU. Think of it this way: what would you say if you were talking to your ideal client? There must be something about you that will make them leap out of their chair and say "Yes! You're the one!"
I remember I had this professor of political campaign management at Columbia University, Jefrey Pollock. He is a Democratic pollster, and has been a part of some of the most high-profile political campaigns. What makes Jef appealing to his students, clients, and colleagues (yes, I have spoken to some of them) is the fact that he is unabashedly passionate about his work and politics. And his sense of humor is uniquely his own. He can sometimes be blunt, but boy is he persuasive!
Don't think too much about what your audience wants to hear; focus on what you have to say. Create good content around that what makes you unique, and you'll be well on your way to establishing your reputation.
Step #2: Determine Your Style
In the digital space, the quality of your content is not what will set it apart. There's a lot of high-quality content out there, and you can't compete with most of it. So instead of trying to compete on quality, give some thought to your style.
Your style gives your content a signature touch that no one else can provide. That's what will make your post stand out. (Note, however, that good quality content is still essential – no one will read your post on style alone!)
My friend JC Little, for example, has been an animation artist for the past 30+ years, and is the co-creator of the Disney-syndicated kids' TV show, My Life Me. Her persona screams wackiness. It reflects in everything she does: on her blog, The Animated Woman, she makes drawings, which are sometimes eclectic, sometimes wild, but always interesting.
And on Twitter, she was attracted to the work of Justin Lyons, owner of whyisdaddycrying.com, and decided to make a three-minute-long film about his blog. "As a result, he got so much regard that I thought it's not fair," she told me once during our conversation. "I also wanted it."
That's JC for you. You know whatever she does will be slightly crazy but always fun and animated.
What's the lesson in it for you?
Set the tone for what people should expect when they hear or read your name. Because, in the online space, your credibility comes before the quality of your product or service.
Step #3: Find Your People

The third step to creating a reputation is to find the people who are interested in your style and your content. Don't aim for buyers, or customers. Think instead in terms of building an audience of people who can become your fans and rave about you to everyone they know.
Let me explain what I mean.
The other day, I was talking to Saif Akhtar, Founding Team Member at OrionCKB, a Facebook advertising agency. In reply to my question about his personal social media preferences he told me that he watches a movie or reads a book only after he receives the feedback from friends and people he shares interests with within his Facebook network.
That reminded me of something important: in today's social media age, what you create is not only for your audience. It is for their friends, colleagues, and every one else in their networks. In fact, your content is aimed at these people first, since they are the gatekeepers to your audience. You need to reach out to them first if you are to get to your target audience.
But, here is the thing.
You can't possibly do that: reach out to your audience AND their influencers.
That's a lot of work.
So how do you pull all three of these steps together into a plan that works, but doesn't take up all your time?
Let Your Reputation Work for You
When you're first starting your online entrepreneurial journey, focus first on building your online reputation before you start focusing on building your business. Be known before expecting to be bought from. Your name should reach people before your content.
After you achieve a certain level of visibility and credibility (you hit your target number of subscribers, publish a set number of guest posts, or whatever it is you are aiming for), switch your focus to your core business. Let your reputation precede you, and use it to launch your first offers, get your first clients, and make your first sizable income.
Of course, you don't want to stop producing content completely. Your reputation does still need some fuel to keep it moving. In this situation, you can do one of two things. You can:
create good content consistently, but not very often – maybe only once or twice a month.
curate content intelligently. Or, in other words, solicit guest posts or recommend articles by other authors.
It all boils down to the fact that people place a premium on brands and reputation, and are willing to forgive mistakes by brands they know and prefer. So once you've built up your reputation, do enough to keep it going, and focus on your main business offerings.
Work Smarter, Not Harder
Creating epic content is very difficult. As entrepreneurs, we don't always have the time we need to create this kind of content on a regular basis. And even if we did, there's a lot of great content out there to compete with.
But, you can create a body of good content that showcases your unique gifts and style in a way that will really resonate with your audience. Once you've built up that reputation, you can use it to advance your business goals.
Have you struggled to produce epic content? If so, tell me about it in the comments below. And if you have more suggestions for developing your online reputation, I'm all ears!