A Complete Guide to Creating Your Online Brand in Just 10 Steps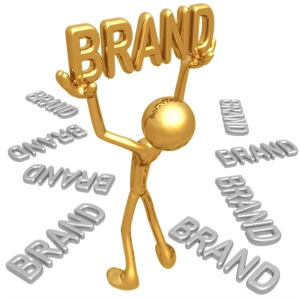 Today, being an online business person means being intimately familiar with the phrase "personal brand."
Like any entrepreneur, you're looking to build relationships with your audience. And in order to do that, your own unique, recognized, and trusted brand becomes really important.
But good news!  Creating your brand may easily become the best strategic step you've taken.
Why?
Because people want to purchase from and use services of the people (and the organizations) that they know and trust. And the way you present your brand defines whether they will become your customers.
Elements of a Successful Personal Brand
Building a brand means achieving 3 factors of success: brand awareness, likability and credibility.
Let's be honest: reaching these goals is a challenging task. To be liked and trusted by your customers requires much effort. Even if you were the greatest person in the world, it wouldn't follow that people would simply throw money to your business. First, you should deserve their trust.
Elements of Trust
The specifics of today's relationships between customers and businesses can be described in this way:
Consumers expect honesty and caring from the people, businesses, and organizations with whom they do business.
Customers want meaningful relationships with brands and more personal interactions when doing business.
Brands need to be less impartial and to have a "face".
Partnership and mutual care of brands and their audiences motivate their long-term and trustworthy relationships.
Following these guidelines means being more contributive in the online spaces where your audience hangs out, and collaborating with them as well. This will bring you not only people's trust and sympathy, but profit as well.
The Importance of Personal Connections
The most efficient way to generate trust in you and your brand is to make personal connections with your customers. This is easy to say, but not always easy to implement. In cases where you can't connect one-on-one, let your customers get to know you on a more personal level.
10 Ways to Make Personal Connections with Your Customers
Making personal connections isn't always easy, but here are at least 10 brand guidelines to get you started. And remember – you don't have to do all ten. At least not right away! People will recognize that you are making an effort to build the connections, and more often than not, they will return the favor.
Step 1: Create an "About Me" Page
Your About page on your website is your chance to tell customers about yourself and let them really get to know you. Include a few facts that will interest your customers (such as how you came to be providing the good/service/product that your customer is interested in) as well as what motivates you. This is also a good place to present the opportunity to become a subscriber by offering an opt-in offer in exchange for their email.
A good way to do this is to include a story yourself. It should be not a detailed bio. Instead, focus on the more personal things that will bring you closer to your readers. It is also a good idea to post a photo in order to make your site look more reliable. For this same purpose you can also place some testimonials on this page.
Step 2: Add Social Buttons
When it comes to making connections with your customers, it's hard to beat giving them a chance to reach out to you with their questions and feedback. One of the best ways to do this is to add social buttons to your site, and to follow these easy rules of social media optimization.
Featuring your social social sites is a good way to get known and gain more followers, as well as to increase your trustworthiness. Communicating with your customers on a social media level is a necessary thing nowadays. You become a trusted source of information, and this helps to create company awareness and brand credibility. Moreover, the informal way of communication on social networks is something that brings you closer to your audience.
Step 3: Craft a Compelling Tagline
A tagline is typically a short phrase that instantly tells your visitors what your business is about. A compelling tagline will stick in your customer's mind, and over time, it may come to be associated with you and your business.
The key thing to remember about taglines is that they should be individual and demonstrate your mission. If you can, try to include the main benefit that your customers will gain by working with you, buying your online training, or purchasing your product.
Step 4: Create an Engaging Blog
A perfect means to help you connect with your audience, and to become a memorable brand, is to have a unique and engaging blog. In this era of online marketing, it's rare that you're the only business in your market. However, what will attract your customers is your personal voice – the way in which you communicate via your website, social media, and – yes – especially on your blog.
The key to successfully using your blog, however, is to plan ahead for what kind of content you're going to produce, and how often. This involves researching in order to find new, high-quality information, and listening to what your customers want and need and then responding by posting helpful tips and relevant facts.
Remember that your blog is one of the best ways you have to establish your brand guidelines and approach your audience. Try to be informal and friendly to stimulate discussions and build up relationships.
Step 5: Create a Unique Design for Your Blog and Logo
Great design is all about making an impression on your new audience members, and hopefully to be remembered as well! The point here is to combine professional traits and originality. Though not so important as your brand message, design still plays a great visual role, so you should know the basic design elements and core principles when building a website. Boost your brand's awareness and recognition by using a simple but attractive logo associated with your brand's image.
Step 6: Post Valuable Content
To maintain your brand's credibility and trust, you should provide people with incredibly helpful, high-quality, relevant and sharable content. This applies to both your blog and your social media networks.
Your blog posts don't need to be lengthy or terribly complicated. Simple posts will work just as well, as long as they are helpful to your customers. You may answer somebody's requests in your posts or provide valuable solutions. Helping people to decide on an issue, shaping their mindset, and offering some kind of advice can make you a source of online reference in your domain.
Step 7: Post Videos and Podcasts
This is another way to be human, active and individual. No matter how well your write, text will never be loved as much as images and videos. Plus, mere text can't convey your feelings and personal traits quite as vividly. That's why including the occasional video or podcast in your marketing is a great way to make you and your business more familiar, accessible, and interactive.
Step 8: Be Yourself
When you're first starting to build your brand, it's natural to look to others in your industry for the standards on how to present yourself. However, there's a fine line between using others as inspiration, and simply copying their own branding. Your customers are smart, and while they may appreciate your professionalism, they won't trust you if you sound "just like the other guys."
The best way to effortlessly engage your audience is to find your voice. Your readers will appreciate – and respond to – your manner of speech, your individual style, and your voice. After all, your readers would much rather interact with a real person than with a cookie-cutter corporate drone.
Step 9: Engage Your Audience with Rewards
Holding various contests with prizes is a great way for your brand to generate goodwill and more interactions. And, it also brings you new subscribers. You may offer your audience a prize for guessing something about your company or for sharing some information about you. Promote these contests through social media and watch the results.
Step 10: Be Polite and Thankful
As you and your brand gain more popularity, don't forget to respond all of the comments that you receive on your blog posts! Thank those who shared your posts personally through social media, and be sure to keep up with the conversations happening around your brand on Facebook and Twitter. Not only is it good manners to say thank you, but it also allows your audience to see that you genuinely notice and care when someone shares your work.
Creating an online brand can seem challenging at first. Start with one of these simple tips to build up your individual online brand, and then move on to the next one when you're ready. Most of all, remember to put your soul in what you do!
How have you built your personal brand? What did you struggle with, and what were your successes? Let me know in the comments!