25 Bloggers to Watch in 2013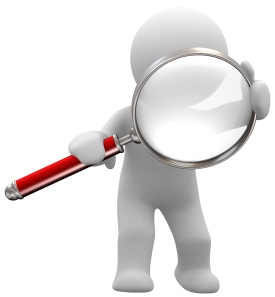 It's time for another Project ABC update about Megan's work with Paying for Life…
…but there's nothing to update you about.
See, despite our best intentions, sometimes life gets in the way.
And this month, boy did life get in the way – we spent the whole month delivering webinars and welcoming over 450 students into our new Audience Business Masterclass.
It's been wonderful, and exhilarating, and exhausting…
…and Megan very understandably didn't have any time left over for PFL.
So instead, we want to shine a light on some of our new students, who we see becoming rising stars in the blogging world this coming year!
25 Rising Stars to Watch in 2013
Kaelin Cordis – Kaelin has been a Metalsmith since she was 15 and sold her first hand forged steel rose. She's evolved into specializing in silver and gold, and has continued to refine her artistic vision for the last 15 years. She loves what she does, and is passionate about spreading her artistic vision of beauty.
Alden Tan – Alden wants to help you revive your life and live the way you have always wanted to live: the way that makes your truly happy. Alden put together a free Revival Kit a 44-page report that highlights three simple truths to realizing you already have what it takes to do whatever you want in life.
Kim Martinez – Kim owns a coaching and leadership development site, and wanted to set up a product to help people get unstuck and move forward(focusing on her small niche to become a general guru). Deep Imprints Coaching is a ministry and development coaching site, helping individuals and teams dig deeper to make a real difference.
Lucrecer Braxton – Lucrecer has a blog about photography and lifestyle. Lucrecer was born in Georgia and is now living in Ohio. She holds a Bachelor of Arts in Advertising Graphics from Central State University and has an extensive background in graphic design, marketing communications, art, design, writing and social media. She is an accomplished photographer, writer, vlogger and mixed-media artist Lucrecer draws inspiration for her work from everyday life and the interesting things her children say. Lucrecer has a website up and ready for traffic. In the coming months, she will start offering classes. Her E-book is currently in the works along with a newsletter.
Debbie Horovitch – Debbie runs the website and blog for Social Sparkle & Shine, which is a social media marketing and community management space for professionals at all levels and all walks of life to improve their social media intelligence and immediately empower their professional, career or business marketing. SparkleSOS Book Authors & Publishers is our monthly social media turnaround web TV show where we meet with a panel of mixed experienced, celebrity and aspiring book publishers on Google+ Hangouts on Air to solve immediate problems and build a community of support around our efforts of publishing a book – ficton & non-fiction, artisanal / self publishing & traditional / crown publishing, writing, publishing, distribution and marketing/sales tactics are all discussed. Past guests have included Guy Kawasaki & Shawn Welch and future guests booked include Chris Guillebeau, Dorie Clark and Mike Michalowicz. Coming soon: SparkleU education & training for social media marketing and community management professionals.
Matt Tanguay – Matt is the creator a CEO of Fluent Brain. His inspiration comes from the idea that we see a world in which companies are working effectively with information. Their ideas, projects and visions are clear, and they're productive, organized and focused. His mission is to help companies who want to make a positive contribution to the world by teaching them how to think visually, and visually facilitating their ideation, decision making and problem solving. He is also bringing visual thinkers together so that they can share ideas, via the online Visual Thinking Hub.
Cindy Vandruff – Ms. Vandruff has a vast knowledge of business practices and different management styles for the past 25 years and has served as a media consultant, publisher and editor in the aesthetic and wellness arenas for the past 15 years.  She has owned and operated her own publishing house since 2002. As a speaker and editor for the aesthetic and wellness arenas, she has educated thousands of physicians worldwide, impressing upon her readers the importance of a higher standard of education in their field of expertise. Her intellectual property and knowledge has created a unique approach where Momentum Media facilitates business owners and entrepreneurs to succeed in the organization and growth of their businesses.
Anna DiTommaso – Anna DiTommaso is the creator of Small Business Dispatch. She strongly believes that small businesses and entrepreneurs need design, advertising, and marketing advice the most. However, because the topics seem so foreign and expensive, small businesses often avoid them out of fear. On her site you'll find resources, tips and a healthy dose of how-to content to cover every aspect of your company's image.
Lenann McGookey Gardner – Lenann helps people make more money.  She does this by improving their ability to sell.  She works with people who have some communication with their prospects other than just what's carried in promotional offers over the net – She helps you interact better with people, so a larger percentage of them choose to spend money with you. The basis for her work is a very thorough grounding in all the most recent sales research – She knows what's working in selling now, and She teaches people proven selling skills that fit with their personalities, so they 

close more business.

Skip Weisman – Skip Weisman spent the first 20-years of his professional career creating high-performing, high morale work environments for minor league baseball franchises in the United States. Skip was CEO for 5 different franchises. Since 2002, Skip has been known as The Leadership & Workplace Communication Expert working with businesses and not-for-profit organizations of all sizes, and in all industries, including regional banks and credit unions, insurance agencies, dental practices, CPA firms, building contractors, plumbers, project managers and not-for-profit organizations to help them create motivating, high-performing work environments and teams.
Lindsey Rainwater – She started her blog as a way to share her experiences in building an online income – both the good and the not-so-good. There is a lot that goes into being an entrepreneur, and too many people have to learn the hard way because they don't hear from someone who's been there, done that, currently there, currently doing that – AND who is honest about the whole mess. She believes that being a good business owner has to do with what's in your head, so along with practical advice on how to run an online business, she also focuses on how to make sure you're thinking in a way that will promote positive growth for both you and your income.
Robin Bryce – Robin is a freelance speaker and writer in need of a growing audience. She has been published in various national magazines and is currently writing a book that a traditional publisher is interested in. The target audience for the book is Christian creatives that want to do ministry as a business, build an audience, and make a profit in order to grow their ministry. Her services tend to target Christian audiences and leaders who seek inspiration.
Penny Klatell – Peggy is a doctoral level nurse; a health, life, and nutrition coach; Mom; and YiaYia (grandma).  She's also a food lover; former college professor; author; blogger; and a very frequent restaurant visitor. She grew up in the restaurant business. Her parents and my godparents both had old-fashioned New York City luncheonettes – the kind with a long counter and booths in the back. She raised three very active, athletic, and hungry sons who taught her the meaning of having healthy and good tasting food available at all times.  Her family was – and is — a true proving ground for how to eat well… anytime, anywhere, and at any age. She writes about good food and eating strategies for people of all ages.  She plans to write children's picture books about where food comes from and how it gets from the source to the plate.
Peggy Lusk – Through Abundance by Design, Peggy provides financial training and coaching to help people take control of their financial destiny.  She began providing this service to people through the financial services industry, where she was compensated through commissioned sales.  What she discovered is that every family she met with needed the basic financial information she was teaching, which wasn't feasible to provide through individual instruction.  She has stepped out of the industry in order to maintain independence, and has been working on creating group training, with the ability to obtain individual coaching as needed.
Jim Bessey – Jim's site is up and running, with a decent variety of content from himself and a small group of devoted contributors. The tagline is "where writers compete," but there's more to SoWrite than their monthly contests. The real goal of the site is to create a supportive community of writers, editors and publishers. His background is editing and non-fiction paid content (although he loves fiction, especially Thrillers). He's made solid contact with three Indie publishers so far, at various stages. Through his online writing efforts of 2007 and forward, he knows about 100 writers on a first-name basis.
Jennifer Camp – Jennifer's blog focuses on Christian women's identity. She lives in the Bay Area of Northern California, with her husband and three awesome kids. She hopes to bring a sense of faith, joy, gratitude, identity, adventure, intimacy and community to young girls and women. She write to help girls remember who they are and have the confidence to believe in themselves.
David Tong – David's business is Salevoke Marketing. His primary target audience is the professional photographer trying to get more clients. His primary services are lead generation marketing and website optimization. He is based in Singapore and is currently working for an MNC. He co-owns a chain of automobile care shops in Manila, Philippines and he's also a part of a bio-chip medical testing start-up in Hong Kong at the moment. He runs a photography blog over at iPhotoCourse as well.
Melani Roewe – Melani is a group travel specialist and custom luxury travel consultant. She carefully crafts exciting personalized itineraries for discerning travelers who want a truly experiential vacation: cooking classes in Tuscany, private after-hours tours of the Vatican museums, dinners in the homes of local residents, and more. Consultants, artists, churches, social clubs, not-for-profits, teachers, and health & wellness professionals benefit from exclusive cruises and land tours designed to educate their clients & staff, increase membership, deepen faith, or fundraise while having fun seeing the world!
C. Lee Reed – C is half of the  Helicopter Mom and Just Plane Dad blog.  She and her husband have a teenage daughter and they blog about the joys of parenting; in their unique overprotective way. She got involved blogging because she was so sick and tired of all of the bad press and negative comments made about their type of parenting. Essentially, they have a warm, loving, respectful, highly capable teenager and their story has not been tragic. They hope to change the world's perception of our type of parenting.
Bill Benoist – Bill is a leadership coach with a specialized niche in helping managers lead multigenerational workforces. He has over 30 years of management experience in the sectors of government, financial and high-tech. For the past 16 years he has been working as Vice President of Informational Services for a privately held commercial real estate company.   He has a BS in Management and an MA in Leadership.
Diane Dutchin – Diane is a writer and blogger; specializing in topics that she is passionate about – fitness, food, self-improvement and motivational subjects. Her focus; whatever the niche is to leave you being informed, inspired, challenged, encouraged, and empowered about you, because you matter.
Claire DeBoer – Claire is a freelance writer and author living in BC, Canada. She's passionate about storytelling and loves to mentor creative writing students through Simon Fraser University in Vancouver. Her world as an Author is all about fiction. In 'author mode,' she allows herself to dream big, to step into another world and reside there… just for a while. She currently has two sites – the first is her author blog (www.clairejdeboer.com), which offers tips for creative writing, as well as musing on the writing life. The second is www.directbuy-plr.com. This site is brand new and offers PLR (private label rights) articles and ebooks on a variety of topics. This is for for customers needing to create large amounts of content for their website with no tine to do so.
Ray Haakonsen – Ray is the writer of An Arrested Heart and has a Christian blog. He wishes to be as real as he can, sharing thoughts and advice that he has learned through his triumphs and failures. He enjoys sport and reading, writing, movies and riding his Yamaha Cruiser around Cape Town where he now resides.
Adrianne Munkacsy – Adrianne helps coaches and wellness practitioners jump-start their blogs and write sales pages that aren't slimy. Her services are a good fit for entrepreneurs who want to write their own copy but feel overwhelmed by their options and tripped up by one-size-fits-all advice. She offers personalized strategies to help them reach more people, sell while staying true to themselves, and charge what they're worth without feeling guilty.
We're super-excited to have *all* of them in the program, and the hundreds of others who weren't ready for a light to be shined on them just yet, too. They're all going to achieve great things, and we're excited to be a part of it!