The Definitive Guide to Writing Blogger Roundup Queries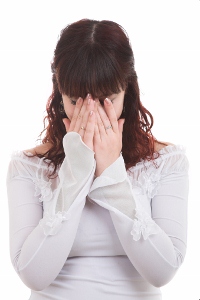 There comes a time in every blogger's week, when they open their inbox and groan.
It's not because there are too many emails.
It's not because there are spammy guest post pitches.
It's not because of a pile of reader complaints.
It's another roundup request.
You know what I'm talking about – a bright eyed new (or experienced!) blogger with a song in their heart and a gleam in their eye with dreams of massive traffic spikes running through their heads dashes off a heartfelt and flattering request to three dozen of their very favorite industry authorities and waits for the amazing, and link-juice rich, responses to come flooding back to them.
I can't speak for all of us, but I think I might – these can be as annoying as heck.
It's not that I don't want to help – I do!
And it's not that I don't think these bloggers have the best of intentions – earnestly desiring to create value for their readers and build their businesses – I am sure that's the case the vast majority of the time.
It's not even that I've got a busy day, and this will take a half hour of it – I'll always make the time to help someone out if I can – and it's lovely to be considered an expert.
It's that the requests are bad.
They're terrible.
They're vague and bereft of context.
Short and out of nowhere.
Void of almost any detail that would help me help them in a satisfactory way.
Enough is enough.
This is the ultimate, definitive reference for anyone who wants to do a round-up post of major bloggers.
Please, read this. Send it to your friends, your families, new bloggers you think might someday want to do a roundup post. Small children learning to type who might blog someday. Everyone.
The bloggers you approach will thank you.
And they'll probably say yes. 😉
Why Good People Make Bad Requests
I'm pretty certain, in fact, almost 100% sure that bloggers who make bad requests aren't doing it on purpose. No one trying to build a business wants to piss off a popular blogger.
There are a few reasons I think this happens:
Part of it is simply innocence. A new blogger who is following the advice given by many marketing blogs about creating a round-up as their first big piece of content may not have the experience behind them to know what a great request looks like. Until you start receiving awkward and insufficient requests, it makes sense that you just don't think about it.
A roundup post is recommended all the time as a killer content strategy, but the advice is more about choosing a topic, putting it together and promoting it than actually getting the contributions. The benefits are said to be so good that it's an irresistible idea – and it's easy to get so caught up in the value you want to provide that you don't think through what it means for the people you need to help you with it.
Finally, and this one is, in my opinion, the most forgivable. When you're approaching a blogging authority, you don't want to bother them, or make it seem like a big deal with lots of restrictions and rules – you want it to be as easy as possible for them, so you leave your request open-ended to be filled as they see fit.
It's a noble thought – really. But it's exactly the opposite of reality.
Busy bloggers need details.
So let's talk about how to get more of your roundup request accepted.
How to Be One of the Good Ones
Put yourself in your target's shoes.
Introduce yourself and explain the connection. Reference something recent of theirs that you enjoyed. Link to some stuff of yours – either guest posts, a social media account, your blog – make it easy for them to check up on you a bit.
For goodness' sake be subscribed to their list! Do you know how easy this is to check? They check! Subscribers ALWAYS get precedence over non-subscribers.
Now, as for the request itself.
Here are a couple of real requests (the ask portion of the email, these bloggers did introduce themselves and explained at least a little the connection and context) that have landed in my inbox:
I'm hoping you can contribute your very best guest blogging tips!
What technologies help you engage with your audience the most?
What advice to you have for new bloggers?
This is not enough information.
Here's what you should do instead:
State your goal, and be honest. If you're looking to collect the opinions of a lot of industry leaders to make a resource for your readers or to enhance your launch or add value to your paid product – that's cool – just let the blogger know what the end result is going to be, so that they can make an informed decision.
Explain what you need from them and when in as much detail as you can. If you're looking for a tweetable sentence rather than a three paragraph explanation – that's really important information for a blogger to have, and without any details about the length and depth of response you're looking for, the blogger has to guess what you want.
Finally, give a timeline – when is this going live, when do you need a contribution for? Authority bloggers are always busy, and they'll need to know what timeline you're looking at to decide if they have the bandwidth.
The Anatomy of a Perfect Round Up Request
You know me, and you know I love swipe copy -so here is a template you can use (I encourage you to use!) to pitch your round up requests.
Dear [Blogger],
My name is [YOUR NAME], and I've been enjoying your content for some time – I first found your work through [REFERENCE, OR GUEST POST], and I've gotten a lot of value out of your work ever since!
I [WHAT YOU DO], and right now I'm putting together a round-up of insights from authorities in our niche that I'm going to be offering to new subscribers to my own blog. I would love if you could contribute your thoughts!
You can check out my blog, [YOUR BLOG] and a few of my guest posts [2 OR 3 GUEST POSTS] if you would like to get a sense of my style and approach.
For this project, I'm looking for a short paragraph (4-5 sentences) about how building an email list has made a difference in your business. I know that you've written a lot of great material about that subject, and I'm particularly interested in your ability to write phenomenal calls to action in your emails.
I'm hoping to have this roundup ready to give to my subscribers in about 4 weeks' time, so if you're able to contribute, having your paragraph in the next 7-10 days would be really helpful.
If you've got any further questions I'm happy to answer them.
Thank you so much in advance!
Sincerely, [YOUR NAME]
At the end of the day, you might get a yes and you might get a no.
Some bloggers won't have time, some won't love your message, some won't feel like they have anything to contribute. These are all okay – a part of engaging on the internet.
But don't shoot yourself in the foot by sending off a bad request.
Those ones are the easiest to simply ignore.
Have you committed any of these roundup request faux pas? Don't be shy – let us know in the comments.