Why You Need a Blog Positioning Strategy
It's happened to you, hasn't it?
You wrote what you thought was a great blog post, and then you sat back to watch the traffic pour in.
But rather than pour in, it was more like a trickle. So now you're thinking, "What the hell?"
You can't figure out why your blog traffic isn't growing, and why you don't get the social shares that other blogs get.
The truth is, popular bloggers and professional marketers know something crucial about creating content and products that people love.  It's time you learned it too.
The Secret All Great Bloggers Know
Think about the blogs you love—the ones you read regularly and get excited about. What is it about those blogs that makes you want to read them?
The popular blogs offer great content geared to their audiences. They know the audiences they are addressing and the segments of those audiences intimately.
They evoke an emotional response in you and its readers. None of that is accidental. The blogger properly positioned themselves for their readers.
Does anyone feel that way about your blog?
What is Blog Positioning?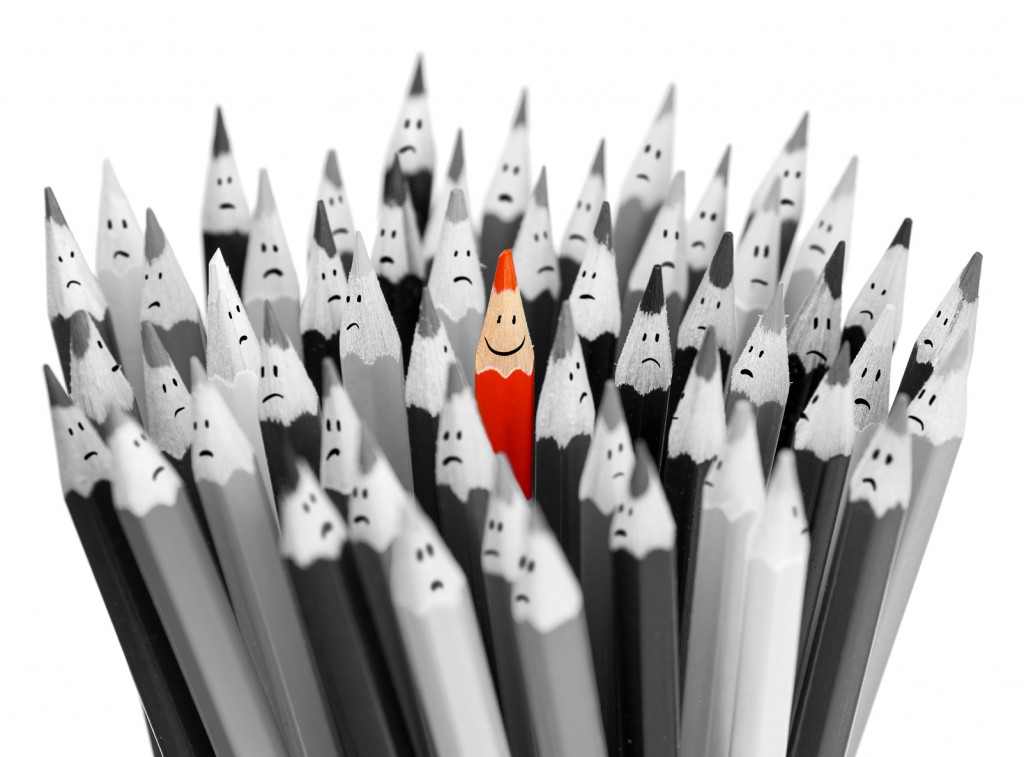 Positioning is a marketing term used to describe the process of figuring out who your target customers are, what you offer them, how it makes them feel, and how it differs from other products.
Think about how you feel about Apple or Starbucks. Or about the best car you ever owned. Or, on the opposite end of the spectrum, how you feel about most airlines.
Those companies created an emotional connection with their customers. Successful companies and brands carefully position themselves with their customers so their products and messages resonate on an emotional level.
Positioning is not about building taglines or necessarily coming up with the copy you use. Positioning narrows your audience to the smaller slices you want, determines how your offering differs from others, and describes what benefits you offer to your users, readers, and consumers.
A Simple Formula for Positioning
So now that you realize how positioning helps you, how do you do it? Geoffrey Moore, author of the best-selling marketing book Crossing the Chasm, suggest this format for positioning:
For – target customers
Who – have the following problem
Our product is a – describe the product or solution
That provides – cite the breakthrough capability
Unlike – reference competition
Our product/solution – describe the key point of competitive differentiation
Here are a few examples of a Geoffrey Moore-type positioning. This one about Amazon comes from 2001 when Amazon only sold books (I know, it's hard to remember that):
For World Wide Web users who enjoy books, Amazon.com is a retail bookseller that provides instant access to over 1.1 million books. Unlike traditional book retailers, Amazon.com provides a combination of extraordinary convenience, low prices, and comprehensive selection.
A positioning statement example for Lexus:
For affluent drivers who seek luxury vehicles of the highest quality and reliability, Lexus constantly pursues the finest materials, the best technologies, and the ultimate in quality control to ensure the perfect luxury vehicle experience.
Let's dive a little deeper into how to develop a great positioning statement so you can see how this will work for you.
Positioning Tells You Who Your Audience Is
A good Positioning Statement starts with defining your target customers, or for you as a blogger, your audience.
Are you writing for stay-at-home moms, for entrepreneurs, for bloggers, for middle-aged men, or for guys who want dates?
Now to take it one step further: rather than getting deep into their demographics, focus on their concerns, dreams, and problems.
What are the issues that your audience faces? What problem do they want to address when they come to your blog? These types of questions help you determine your sub audience—the niche who truly care about what you have to offer.
Seth Godin, marketer and author extraordinaire, asks these questions in a blog post Who Are Your Customers?:
What do they believe?
Who do they trust?
What are they afraid of, and who do they love?
What are they seeking?
To Godin's questions, I would also add: What do they dream about? What keeps them up at night? What motivates them? These types of questions let you get at the Who of a positioning statement.
The Who part of positioning lets you move from writing your blog for moms to writing for "moms who struggle to deal with it all." This is the beginning of the emotional connection that all great blogs have.
Beginners often worry the process of defining a niche means their blog won't appeal to a large audience. However, you can be explicit about who you are serving without being exclusive. By serving your niche audience well and addressing their problems, you will almost certainly have other readers find you and like you, readers who share elements with your core.
Positioning Defines the Product
For a product, the "Our product is a" part of positioning explains the features. For products, this is fairly easy. Here is a simple example: a Dyson vacuum is a "lightweight, easy-to-maneuver vacuum cleaner that never loses suction."
For a blog, however, this part of positioning highlights what your readers will get out of reading your blog. So for Mirasee, it would probably be something like: "Mirasee helps bloggers and Internet entrepreneurs get started, launch successful products, and overcome traditional obstacles."
Positioning Differentiates You From the Rest
A good positioning statement describes how the product is different from other products. This is important because it establishes the value of a product.
For the Dyson vacuum, the fact that the vacuum doesn't lose suction is a huge differentiator. It's the reason Sir James Dyson built the product in the first place. That's what made it different from Hoover and Bissell.
For a blogger, your readers have a finite amount of time and a myriad of choices about what they could read. What blogs do you feel you compete with? Why would readers choose your blog?
In the same way that the Internet and social media have made it possible for you to reach the world with your message, so can your audience find millions of other blogs.
This is not meant to be daunting. Even in a world with tons of competition, you can stand out with your unique voice, your unique take, and your unique connection to the challenges that your readers face.
Empathy establishes the connection.
Also, I don't believe that differentiation is about credentials. People won't read or share your posts because of your credentials. (OK, maybe if you're a big star or something).
They'll read and share your blog because you offer different information than other blogs, or because you offer it in a unique, more-consumable way.
Great Positioning Focuses on Benefits
Every good positioning statement focuses on the benefits of the product, not just the features. Products that focus on features often struggle to stay relevant because some other company comes out with a better feature, like a bigger engine, a brighter screen, or a longer battery life.
Spelling out the benefits of the product and appealing to the consumer desire for those benefits are what generate the emotion.
A benefit could be real (more time, more money, safety, less effort, etc.), or it could be perceived. An example of a perceived benefit is the "cool factor" of certain products like iPhones. Apple devotees wait in line for the new iPhone because owning the latest iPhone makes them feel cool.
As a writer, your product is less tangible. The benefits, however, are not.
Speak to your readers' hopes and aspirations. How will they benefit from reading your blog? How will you help them act differently and help them solve their problem?
Blogger and blogging instructor Jon Morrow suggests you think about potential readers like the walking dead—you have to attach some jumper cables to them by tapping into their fears, dreams, desires, and hatreds. If you can solve those problems, well, now you built emotional connections, and the walking dead begin to come alive.
Putting positioning to work for your blog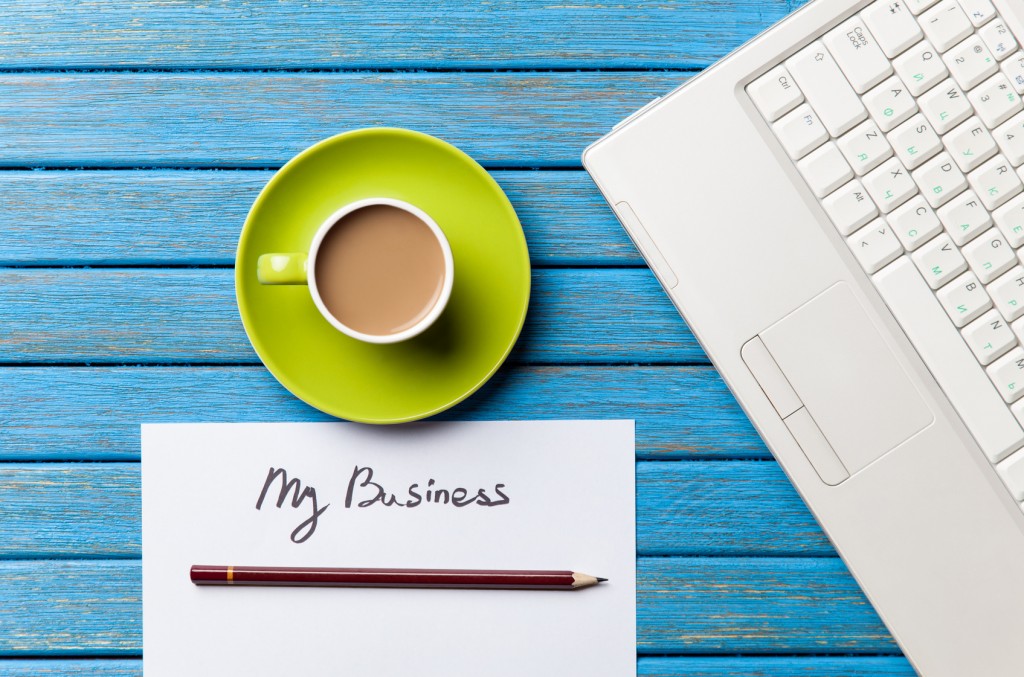 Now it's time to try it for your blog, book, or info products.
Follow the structure we've laid out. Focus on the personas of your readers and the benefits you provide them.
For my blog, it went something like this:
For: new entrepreneurs and those getting ready to become founders
Who: are trying to learn quickly about growing their business

StartLaunchGrow is a: regular dose of learning, fun, curation, motivation, and support
That provides: a safe community of entrepreneurial learning, along with real-life examples and tools, to help with product development, marketing, hiring, and financing
Unlike: blogs told only from the perspective of hyper-growth, that focus on the "what," we help readers with the how, the why, the who
Our blog & tools: encourages people to start companies with emotional support and business guidance
As you develop positioning for your blog, you may need to go through it a few times. Read through it, and share it with a friend or advisor.
If you get stuck think about "How do I want readers to feel after they read my posts?"
Being Brilliant
Are you ready to tap into your readers' emotions? Ready to become like their daily Starbucks—something they can't live without?
Remember that Starbucks, Apple, Amazon and every successful blog aren't just about taglines. They know how their users feel and how they want to feel.
It's time to stop reading and start doing. Use positioning to generate the deep connection and the readers will come, become passionate fans, and even refer their friends.
"Don't forget, no one else sees the world the way you do, so no one else can tell the stories that you have to tell." – Charles de Lint
Do you have any questions about positioning your blog? Are you ready to determine your blog's positioning statement? Tell us in the comments below.