The 4 Laws of Having a Successful Online Business, and a Step-By-Step Plan for Using Them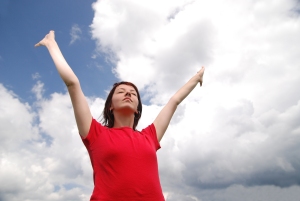 Why is it so difficult to have a successful online business?
Why is it that experts make earning a living online look simple, yet so many newbies have trouble getting their online business off the ground?
If you've ever aspired to successful blog marketing, you know how difficult it can be to actually figure out what really works, do it, and block out every "shiny object" that is essentially a time waster that will destroy your efforts to succeed.
I know this is difficult because I have been, and at times still am, in this exact situation. What do all of these successful internet marketers know that we don't? What secret tool, plan, or marketing channels do they all use that they are keeping from the rest of us? How can you create an internet lifestyle business that will allow you to earn a full time income on your terms and quit your day job?
After interviewing over twenty-five successful internet entrepreneurs and marketers I have discovered the "secret." The good news is that it comes down to four simple laws, and I'm going to tell you exactly what they are.
Research, Research, Research
While interviewing over twenty-five internet marketers and entrepreneurs, I looked for common qualities that they all shared. After hours and hours of interview prep, conducting interviews, and reviewing tape, I have found four common methods that successful internet marketers and entrepreneurs share. These steps are simple to grasp but take an incredible amount of discipline to execute. I've been able to boil it down into a four step process for identifying great marketing channels.
Here it is…
The 4 Laws for Having a Successful Online Business
Law 1 – Take Massive Action
This step is by far the most important. None of the other steps exist without this one. If you take massive action, you are already ahead of the crowd. Another important part of taking massive action is that it's easy to get educating yourself confused with taking action.
Don't get me wrong. Educating yourself about online business is crucial.  However, when you spend hours upon hours of time reading blogs, downloading eBook after eBook, and not doing anything proactive with the information you're consuming, you're going to get absolutely nowhere.  This is a dangerous trap too because learning a lot can give you the illusion that you're actually taking action.
I recently got so fed up with all of the stuff collecting digital dust on my hard drive that I put only the necessary materials that I needed for my current projects in my Dropbox and I wiped my hard drive clean. The best part is that I haven't regretted it at all because I didn't need 90% of the stuff that I had anyway.
There comes a point when the law of diminishing returns sets in and you just can't learn anymore from a book and you must learn by doing.
Also, spending too much time planning can have the same effect. I am a huge culprit of this. I live by daily checklists, but I realized that I was wasting a ton of time when I was blocking off more and more time just for planning for my current projects. Stop reading reports and ebooks, watching webinars, and commenting in forums, and start doing something.
Screw up over and over again and learn from your mistakes.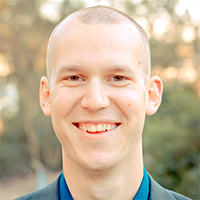 Expert example:
In my interview with Caleb Wojcik, Associate Editor of Think Traffic and founder of Pocket Changed, he stressed this point. He got to become Associate Editor of one of the biggest blogs in the internet/content marketing niche, and has had great blog success, by signing up for one of Corbett Barr's courses and following through.  He took massive action and was able to quit his corporate job, make a living doing what he loves, and change his entire life. It all started with taking action.
Law 2 – Stay Consistent
A lot of people have trouble with this. Staying consistent with what you're doing is incredibly difficult. A lot of people have the idea that an internet business should achieve tons of blog marketing success quickly because all of its operations are being completed online.
The thinking is that since the internet operates at such a fast pace, so should the success and profits.  Well, even though the internet has changed the traditional business model of taking out a massive bank loan, and losing money for the first two years, creating a successful online business still takes time.
It took even the most successful entrepreneurs at least a year or two to get the hang of everything and create a full time income. That's extremely fast for the traditional business model, but slow when compared to the speed at which the internet operates.
The most important thing to remember is that you're probably going to get to a point where you have reached a modicum of success online and you'll start to plateau. This happens to everyone. Successful people stay consistent and people who fail give up. I hate to say it but it's supposed to be hard. If it wasn't, everyone would be rich, have a successful online business, and not have to work a 9-to-5.
It is worth noting that this applies to things you are doing that are working.  You should remain consistent with activities that are showing you steady, if slow, results. This does not include dumping your money into losing bets.  It can be tough to cut your losses, but sometimes quitting something that isn't working to focus on something that is, or will, work is the right play.
In my own business, The Content Company, and I have achieved a small amount of success, but have definitely plateaued. Currently, I am focusing on rebranding my company, and even though I am working on another project, I am setting goals for my current business and working on achieving them every day. You must maintain consistency in business to achieve the results that you want.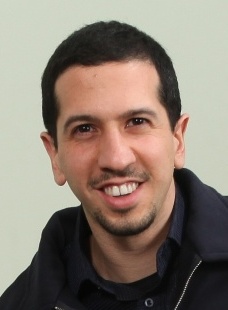 Expert example:
When I interviewed Danny Iny of Mirasee we talked about how he grew his traffic and business, through guest posting.
Danny was having trouble driving traffic to his website, he saw some success after guest posting, proceeded to maintain a consistent guest posting campaign, which exploded his business.
He still does guest posts to this day because they work.
Why don't more people guest post even though so many internet marketers and entrepreneurs say that it is the best way to drive traffic to your site? It requires spending time creating relationships, researching; perfecting posts, responding to comments after the post is published, etc.
It requires hard work, and plenty of it. And most people just don't have the work ethic to create a successful guest posting campaign. Danny remained consistent in his efforts and was rewarded for his hard work with a thriving business.
Don't give up.
Law 3 – Measure and Test
This step is imperative for taking your business to the next level – whatever that means for you. To get to the next level in your online business you must be scrutinizing every inch of your business possible to figure out how you can optimize every aspect.
If you aren't testing out new strategies and measuring your success, you really have no baseline to improve upon. Without doing so you may be able to achieve a certain amount of success but you'll find it very hard to get any better at what you're doing.
When it comes to online business, website conversion optimization and analytics are at the forefront of measuring and testing. You want to be doing everything possible to keep people from leaving your conversion funnel, and get more people in it.
Learn what successful people are doing and emulate their efforts while putting in your own twist. This includes a massive amount of trial and error that never really ends, although it will get easier with time.
The more you do this, the better you'll get, and the better your results will be. Measure and test, measure and test, again and again, forever.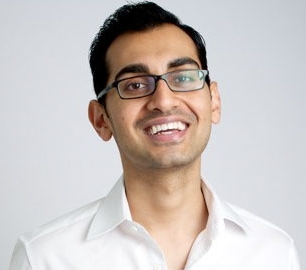 Expert example:
Not too long ago I interviewed Neil Patel, who is an internet marketing consultant, owner of Quick Sprout, and founder of two analytics and conversion optimization companies: Crazy Egg and KISSmetrics.
Neil is one of the internet's most respected authorities on how to get traffic to your blog or site, and converting that traffic into revenue. He has made a very respectable living from telling Fortune 500 companies how to increase their revenue online.
How does he do this? He has put an incredible amount of emphasis on analytics and conversion optimization. He has achieved his level of success by constantly and consistently measuring and testing. He has even founded two multi-million dollar companies, Crazy Egg and KISSmetrics, that focus solely on converting more website visitors into customers, subscribers, etc.
Law 4 – Do More of What Works
At this point in the process, you have one or a couple effective business systems that have been successful for you. The most important thing to remember is to not spend a ton of time straying from what has already worked. The most successful super people and companies do one, or a couple, thing(s) extremely well, and they continue to do them over, and over again.  Warren Buffet, arguably the greatest stock investor of all time, has a golden for investments:
"Buy wonderful companies at wonderful prices and hold them forever."
He has become one of the world's richest men by following this rule. Now, obviously more goes into becoming a billionaire stock investor than following this rule, but the lesson remains. You have to do what works and repeat that process.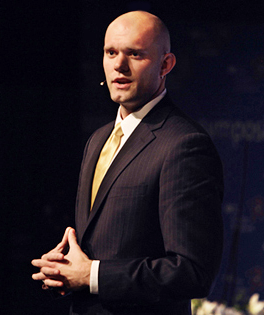 Expert example:
When I interviewed James Clear of Passive Panda we spoke about his past
product launches.  He spoke about how he released a couple products that were successful but once someone bought the product the revenue stream was turned off.  He said he needed something that would make him a recurring income each month.
He ended up creating an incredible membership program, the Remora Method, and it has been very successful. James has limited membership to only allowing 100 people to join at a time every few months. The Remora Method is successful for James and he continues to make more money and help more members by expanding the program aka doing more of what works.
A Three Step Plan for Implementing the Four Laws of Being Successful Online
I hate theory filled information and I love having a step-by-step approach to follow. Here's a trick that I got from Tim Ferris' mega hit, The 4-Hour Work Week. Complete these three steps to stay on track between implementing the four laws.
These steps are based around a couple of different principles. First, the Pareto Principle, aka the 80/20 Rule: There is a reliable amount of disproportion when it comes to actions and results. Twenty percent of your actions produce eighty percent of your results.
The second principle is Parkinson's Law: The amount of time which one has to perform a task is the amount of time it will take to complete the task.
Now that we have our principles, let's look at the steps:
Step 1
If you could only get two things done today, and after you completed those tasks you would feel like you actually got something completed, what would those things be? Write those two things down on a small piece of paper.
Step 2
For those two things that you wrote down, attach a time limit to both of them that seems impossible. It must still be within the realm of human possibility but make it a lot shorter than you think it would actually take. If you think that there's no way completing a task within a certain time frame is possible, you're on the right track.
Step 3
Do this every day for one of the 4 laws I discussed above. Which law you decide to implement will depend on where you are with your business. Doing this forces you through the process without forcing you to change everything about the way you organize your days.
Building a business online isn't easy. It takes a lot of hard work, discipline, planning, and hard work. But if you want it badly enough, you'll get there.
No matter what you do, crush it!
Have you noticed other qualities that successful people share?
How do you stay on track during large projects?
What methods do you use to ensure success?