The Ghoulies, Ghosties and Long-Leggedy Beasties That Plague Our Businesses (Fireside Chat with Danny Iny)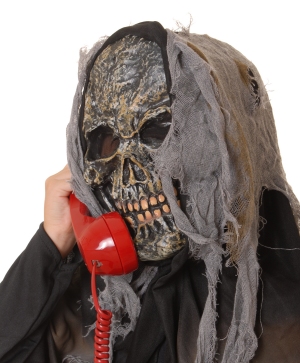 Happy Halloween guys and ghouls!
I hope you're all costumed and candied and well ready for this edition of Fireside Chats with Danny Iny, because today, we're going to be talking about the ghoulies and ghosties and long leggedy beasties of your business: Monster Customers.
Monster Customers are something that you never imagine when you're starting your business, but as you ramp up and gain traction you start to notice that there a tons of customers driving you crazy with neediness or greediness and generally annoying behavior.
This podcast goes over who these Monster Customers are, why they act the way they do, and how you can deal with them without losing business or your cool…
Click below to get all the gory details:
Ghoulies and Ghosties and Long-Leggedy Beasties of Business Online
Key Points
High Maintenance Customers take up tons of your time – but they don't usually realize it. It's actually good because they're interested and engaged and it's your job to manage their expectations about what is appropriate for them to ask of you.
Refund Hunters take advantage of your offers, but go for the refund every time – sometimes they even sign up as an affiliate so they can buy at the discounted rate. The best thing you can do with these guys is not take them personally.
Perpetually Unsatisfied customers will buy your product or service, and then argue with you about it until the cows come home.  They've been burned, and probably aren't any good for your business at all.
Sloths are customers who will buy your product or service, and then do nothing. This is another type of customer that you just have to cut loose without regret.
Freebie-Seekers will suck all of the free advice and content out of you that they can, and never reciprocate – but they might just be a potential customer in disguise.
It's important to remember that all of these "monsters" are real people – most of whom don't know the anguish they're causing you. Treat them accordingly.
So who are the customers that drive you batty? How do you deal with them?