Be Different! Become an Oyster of Your Industry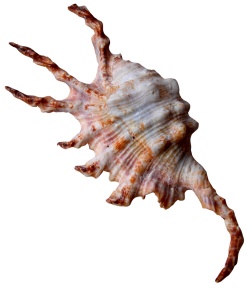 We all want our businesses to be successful. All of our hard work, sleepless nights, truly caring about customers, demanding high standards from the team…
People say "If you build it, they will come."  Well they did, they came. But once the novelty wore off, what keeps customers from coming again? Coming often?
You do all the right things – great customer service, high quality products/services, friendly environment, decent location… But there are only a handful of customers who would really miss you if you go out of business tomorrow.
How did this happen?
You Need To Standout from Others!
If you haven't heard of the hotel searching site Oyster.com, you need to check it out. Unlike many other sites in the industry, Oyster does not promote sales. The goal of the site is to help you pick the best hotel for your needs, unbiased by "limited time only" sales or other gimmicks…

Launched in 2008 in a very saturated market, how did this start-up:
raise over $20 million,
attract so much publicity, and remained loved by its customers?
Oyster.com nailed their differentiation strategy.How did they do it and what lessons can you apply to your business?
Oyster took a serious customer pain-point to heart-finding a great hotel with the least amount of effort-and made it a part of everything it does. While there are so many things in common within the industry, Oyster made a choice to focus on hotel reviews, which truly set them apart. Expert reviews, complemented by lists of pros/cons, "best of" awards, tips & recommendations, cross-references between the hotels and the real photos (over 500,000 of them) make Oyster stand out. It makes them remembered. Customers remark about it. Competitors can't easily copy it.
Differentiation attracts attention.
With the reviews alone, Oyster's growth as a brand would be steady. However, to speed things up and appeal to a much bigger audience, Oyster started famously comparing photos taken by the expert reviewers to the official photos provided by hotels, called "Oyster's Photo Fakeouts." It got them on every major TV network, truly resonated with the target market, and is still attracting a lot of attention and buzz. Today, 7 million people worldwide use Oyster.com to research hotels! This shows how differentiation can be further leveraged to launch a message which spreads.
Differentiation is great for business.
For me, Oyster provides an amazing experience. It helps me get my task accomplished in less time. There is so much goodwill attached to Oyster that I WANT to book with them.
Doing something different, something remarkable, allows you to go "inbound" with your PR & marketing in a more effective way. Leads acquired through inbound marketing cost 62% less & differentiation will allow you to stay away from expensive ads, because press will want to cover your business, bringing inbound traffic and leads to you.
Looking at the Oyster example, how can you better differentiate your business?
Let's do an exercise to better understand customers, industry and competition.
1. Get to Know Your Customers First
Talk to your customers, survey them, and get to know the reasons they are buying your products and what needs are being met by your products/services. What benefits do they get by choosing your business? For example, buying a movie ticket satisfies a customer's craving for entertainment (but so does a TV show watched at home); buying a brand new car isn't about getting from point A to B (a public bus gets this accomplished, too), but it is more about convenience, comfort, prestige, and how it makes the person look. Really learn what drives customers to buy.
Make a list:
1. Reasons customers buy from me (current differentiators), as told by my customers.
2. What customer needs my products/services satisfy.
3. Alternatives which satisfy those same customer needs.
4. Common pain-points associated with my offerings to satisfy customer need(s)
Think broadly and don't be biased towards your business. This list will help you define common types of customers you serve.
2. Define Your Competition
Your competition is not just across the road. There are online businesses selling the exact same stuff and there is an even longer list of indirect competitors who address the same customer need/craving. If a customer craves something sweet, she might go for an ice cream, buy some candy, or visit a bakery. If you're an ice cream shop owner, why would she choose your ice cream shop over others? What advantages do you have over bakeries and grocery stores? Better atmosphere, customer service, variety, and complementary products all could count in your favor.
Make a list:
1. My direct competitors are…
2. Indirect competitors who satisfy same customer needs are…
3. Pros of choosing indirect competitor over me/direct competitor.
4. Cons of choosing indirect competitor over me/direct competitor.
Answer questions 3 and 4 from the point of view of your customers and be brutally honest.
3. Industry's Points of Parity (POPs)
Points of parity are similarities which define a particular type of business/industry. What characteristics/promises do companies share?
Do all of them accept credit cards, have a comfortable/cozy atmosphere, have friendly service, offer the ability to pre-order, etc?
Make a list of all of the points of parity within your industry.
All of the things on the list have to be satisfied even to be in the customers' consideration set. For example, an ice cream shop without a place to sit down wouldn't be very attractive, would it?
4.  Industry's Points of Difference (PODs)
How do other companies stand out? How are they unique? Focus on the advantages which cannot be easily copied (i.e. not pricing): how do other businesses create emotional attachments with their customers? For example, Zappos provides phenomenal customer service which cannot be easily matched. Another great example is Cold Stone Creamery – the price is high, but selection, flavors, and atmosphere beat any other ice cream shop.
Go back to the list where you defined your competitors. Next to each of them, write down:
1. How do direct competitors differentiate from others? (You cannot choose the same route.)
2. How do indirect competitors differentiate from others?
3. Are any points of parity taken to the extreme to create an advantage?
The point here is to define competitive background and understand how your target market views different options.
5. Put It All Together!
The information and lists gathered in the previous steps can now help you define your own point(s) of difference. By putting it together, you might notice that there are certain gaps or pain-points which are not currently addressed by your competitors. You can fill those gaps and make them your differentiators. Let's take a look!
Go over the "pain-points" you defined in 1-4.
Can they be eliminated by a new offering? In case of an ice cream shop, a common "pain-point" might be the calorie count. Can you start offering "light" flavors? Or, even serve healthier alternatives, such as fruit smoothies?
Can you take any of the Points of Parity to the extreme?
While a point of parity can be a "variety of ice cream flavors," Cold Stone Creamery took this one to the extreme. Dozens of flavors, mixed in front of you with favorite nuts or candies present customers with a virtually unlimited selection. Can you re-imagine customer service, quality, or atmosphere and make it your advantage? Careful with this one though – not every demographic is comfortable with or interested in REALLY extreme marketing! 😉
Can any Pros of indirect competition carry over to you?
Can your business level the playing field with indirect competitors by matching some of their pros? Offering new comfortable seating, complementary products, perhaps even WiFi-all could bring customers to your place instead of coffee shops or diners.
Test It First… Implement Carefully
This exercise might seem easy on paper, but to truly stand behind your differentiators takes resources and requires significant changes. Before rolling this out, discuss your new plan thoroughly with your current customers-after all, they are existing customers because they are satisfied with the current positioning. Will the change excite them even more or instead, make them switch?
If the new direction is received well, identify parts of your business which require changes to support it. If you decide to have the friendliest customer service in the area, consider the following:
Learn the customers' names, tastes and interests
Make it kid-friendly
Connect with customers through social networks
Have free WiFi; offer laptop and cell phone chargers
Hold customer appreciation (or tasting) days, meet-ups, community events
REALLY reinforce your new positioning in everything you do-from receipts to the store interior! The key is to SHOW it, not TALK about it, as your branding is what others say about you (e.g., putting "The customer friendliest place in the area" below your logo won't cut it.)
It Will Take Time & Money… Why Bother?
Strong brands have more loyal customers; customers stay longer and spend more.
Differentiation is about defining your brand and what you're all about. Your company stands for something bigger than making a profit-you want to improve something in this World. Great differentiation helps you get more press, spread your message further, stay in business longer so you can move closer to accomplishing your mission statement.