Inside Mirasee: A Team Reimagined
A couple weeks ago, we asked you, our community, what you thought about our new look and name. And we got many wonderful answers ranging from "I love it!" to "I don't get it, and I don't like it." But change is like that, yes? Some people are immediately on board and some people… not so much.
As Danny explained in the Business Reimagined podcast, we outgrew the Firepole name with what we were already doing and our future plans.
We as a team have had a lot more time to adjust to the new name and look but, just like our readers, some of us were on board right away and others… not so much.
We believe in transparency here at Mirasee and that's not just within the Mirasee team. We also like to be as transparent as possible with our readers and our community.
So I reached out to the team to get their thoughts about the changes we've implemented. For the most part, everyone believes the move to Mirasee is a step in the right direction.
What We Think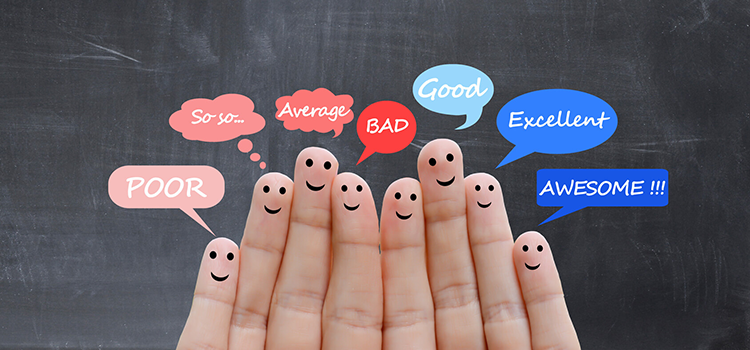 Maureen said,
"I'm really excited about Danny's long-term plans for the company and for business education, and the Mirasee rebrand is a first big step in that direction."
And Kathryn echoed that sentiment with,
"I'm excited about the new brand. It's a much better expression of who we are and what we stand for."
For Danny's brother Ari, Mirasee just makes sense,
"I've been hearing about Firepole Marketing from the very start, and I never really got the name or what it had to do with what I knew Danny wanted to create. Finally the name fits!"
However, before you think everyone's all gung ho and ready to toe the company line, let me share what Oleg had to say:
"Not going to lie. I don't love the new look. We started looking too much like other sleek and well-developed websites. I miss the slightly-cheesy-but-adorable old design we had. I know that our values are real, they haven't changed, and they won't change. We'll be there just as before, and help our students, like before, with the same unshakable commitment as Mirasee. The look will grow on me eventually. :)"
And it doesn't come as a surprise that Megan having been here the longest, aside from Danny, might feel a little conflicted.
"I have mixed feelings about Mirasee. I like what it means, and I love that it gives us room to grow and develop in more areas than Firepole Marketing—but I already feel nostalgic for Firepole. I've been "Megan at Firepole" for most of my adult life. Being "Megan at Mirasee" feels a little strange still. I think it's the right move for us, however. As a growing company, we have to make these kinds of changes and embrace the new opportunities and challenges as they come to us—even if they're scary and uncomfortable sometimes.
Mirasee is also about looking to the future, and it's looking good."
A Name With No Meaning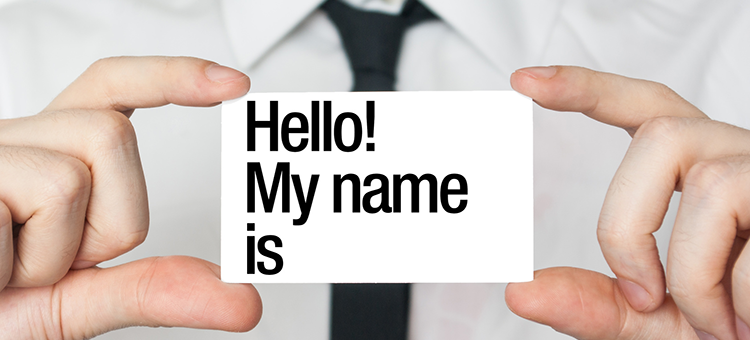 A lot of you expressed concern that Mirasee means nothing or, translated into other languages, is redundant.
Our content writer had similar feelings about it:
"When I found out that Firepole Marketing was rebranding, I was so excited. I had never been keen on 'Firepole Marketing.'
Since I learned Spanish many years ago, to me "Mirasee" means "look-see." We're trying to show people something. We're saying, "Look and see what's possible. Look and see what you and I can achieve together."
The more I learned about the etymology of this coined term, the more it grew on me. We're a visionary business helping others build their own successful, visionary businesses. If that's what 'Mirasee' means, then it's the right name for us." Lexi
But after reading all of our reader's comments, I thought a lot about the wisdom of choosing a name that isn't obvious. Are we making a huge mistake by choosing a "meaning-less" name?
I'll be honest, when I first heard the name months ago, I didn't really feel one way or the other. It's not that I didn't care about our name but, for the most part, names are just names and as long as I still have a job with a company dedicated to the mission of making the world a better place, I'm happy.
I will admit, though, that something about the name Firepole always felt a little off to me. And I think Jerome and Lisa hit the nail on the head as to why.
"I was a follower of Firepole Marketing for years before I worked here. But the longer I've been here, the more clear it's become to me that the name we had didn't at all describe what we do. And the advantage of an invented name like Mirasee is that it doesn't come with associations—we can work with our audience to create its meaning." Lisa
I am of the opinion that it isn't the name itself that necessarily matters but the meaning our actions infuse into it. A name is a label, and substance interests me more than labels. Of course, if we went with something like Stinkbottom then yes, I'm sure my response would be different. But we didn't, so I say again, a name is a name.
A Name is a Name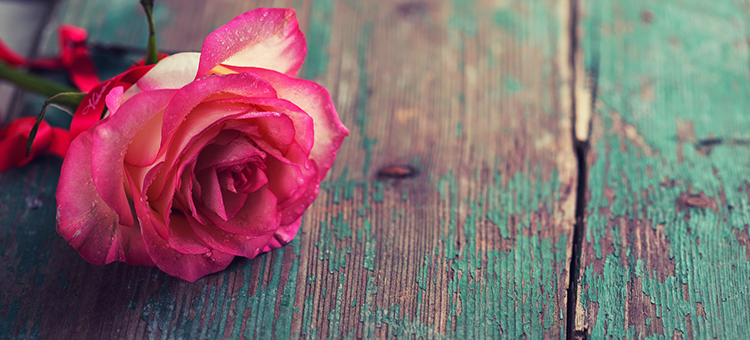 As Audra said,
"A rose by any other name would smell as sweet! The only thing that's REALLY changing is that we're focusing on what our audience loves about us in the first place, and I'm 100% behind that. To me, Mirasee is a visionary name that will soon become synonymous with our purpose, our people, and our values. It's a name that will grow with us."
Think about it: what was a firepole before Firepole Marketing? A fire pole is a pole that firefighters slide down. That image doesn't readily connect to our business or our mission, so even with "marketing" tacked to the end of it, it isn't very meaningful.
"It's been very exciting being behind the scenes of a company that is not only forward-looking, but that is also flexible enough to know when it's time for an outward evolution to match the inner one. Plus, it's nice to be able to tell people what I do and who I work for without the quizzical "Firepole what?" response—the first time I answered the 'so what are you doing these days' with the Mirasee name, it was like a breath of fresh air." Jessica
But with the work we did, Firepole Marketing came to mean Danny Iny to some, amazing support to others, business education to our students, or all of the above.
And that's what we will do with Mirasee. The name Mirasee has no meaning. And that's a good thing! Because as time goes on, we will define it. All the amazing things that made Firepole what it was are the things that will make Mirasee what it will be.
What Mirasee Will Mean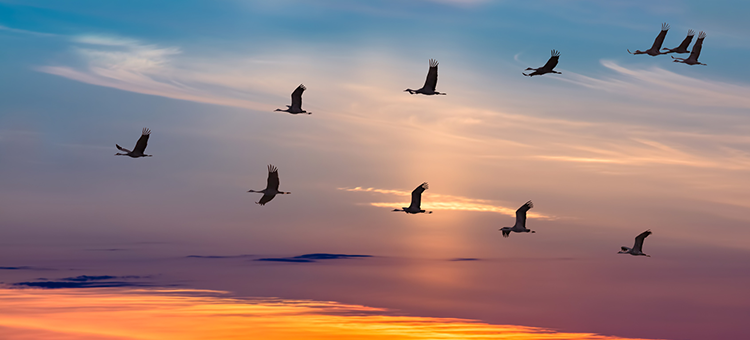 "I love that the name now signifies the broader scope of education and business that we're bringing to the world." Jim
"I think changing the company's identity is long overdue, and a smart move that opens up a much broader range of possibilities for what we can achieve and how we can serve our community.  I love that the focus of this new identity is on vision, creativity, and imagination, and knowing that we're a company that lives and applies it's values in all our day-to-day activities just confirms for me yet again that I'm working in one of the coolest, most dynamic organizations around." David
I think Rocky summed up perfectly the responses we've gotten as well as what we can do with our blank slate,
"The newness factor of Mirasee is definitely eliciting a lot of extreme emotions, which is understandable. Change is scary. No matter how you feel right now about it, in time, you'll know Mirasee for it's transparency, integrity, and it's commitment to making the world a better place through business education."
But as Lesley says, it's not always going to be a smooth ride.
"We are just emerging, stepping out boldly, and as on any journey there will be adjustments to make as we travel.  But we are going in the right direction with a great team, a teachable curiosity to energize our learnings along the way, and a profound purpose to serve that is bigger than Mirasee.  I'm excited to be part of such a powerful adventure."
But I don't think any of us thought it was going to be easy, which is also a bit daunting,
"Expanding our vision is scary. It takes courage to change, to work towards being more and making a bigger difference. But when increasing clarity and expanded vision result in helping more people—you bet it will be worth the risk! Go Mirasee!" Sabrina
So yes, overall, the Mirasee team believes in and is excited about the change and its potential:
"When I first saw the design and new name, I thought they perfectly captured what we're trying to do.  I love the simple, modern design and really love how the components of Mirasee translate across several languages—even Greek, as one student pointed out!" Lindsey
"I like the change. It's smooth, organic, and lends to the view of a sage-and-student relationship. It says we're growing up and maturing. If you view your business as your baby, you don't want it to stay an infant forever, you want to see it grow, mature, and bring value to the world. Change can be scary; however, I don't think this is one of those kinds of changes. Mirasee is growth in the right direction." Darla
"I really love the look and feel of the new site.  But my favorite part is the intention behind our new name.  It implies learning and partnership between us and our students and the promise for the future that we can create together." Lizzie
"I feel lucky to have worked with Danny Iny in different capacities over the years, as he grew Firepole from an idea into a respected marketing industry leader…. With Danny's leadership and foresight, and the incredible team that comes to work everyday ready to serve, I expect Mirasee will quickly become the gold standard by which all other online education companies are compared." Andy
And I know we're all excited to prove to you we're the same and plan on getting even better.
The floor is now yours. Do you have any questions for us? Thoughts to share? Leave a comment below.