Ask the Readers: The Best of Free or May-as-Well-Be-Free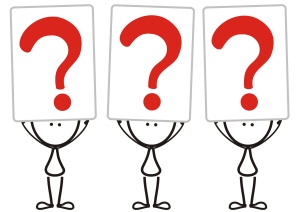 There's a lot of cool stuff out there you can get for free, mostly for free, or initially for free.
Training, tutorials, information, software, services – lots of it, much of it high quality, and for nothing but the cost of your email address.
Some of my absolute favorite free things are:
WP Landing Pages, a free plugin for wordpress that let's you create landing pages on the quick-fast.
The GIMP, an open source image editing software, that does most of what Photoshop does – but totally for free.
There's a difference between these two free softwares.
The Gimp is straight-up free. It's built on the philiosophy of non-profit, open source code. The people who work on the GIMP and other systems like it do it for love, for passion, from a sense of the common good, or to earn an income on a donation basis.
Now, WP Landing pages, on the other hand, is free – to a point. It uses the Freemium model, where a certain level of service is provided for free, and then extended features are available for a fee or a payment.
WP Landing pages works great for what I need it for at the free level – but let's be honest – from a business perspective – that sucks!
Much better is something like Boomerang – which is a gmail extension that lets you schedule your responses to emails for a point in the future.
Boomerang was so hugely useful and valuable at the free level that when my amount of schedules for the month was used up, I couldn't whip my credit card out quickly enough.
THAT'S the mark of a good Freemium product: it gives so much value that you are THRILLED to pay for it. (Honorable mention goes to BufferApp – a Twitter and Facebook post scheduler. The Free level is amazing, and if you have multiple accounts, the Premium version is a steal.)
Here are some other products that either start out free, have a free level of service, or are such a fantastic value that they might as well be free:
So those are some of my favorite free-or-almost-free products…
What are yours and why? How did you find them and how do you use them? Have you ever loved a Free version – but hated the paid?
Share the wealth and let us know in the comments. 🙂