Take A Bow @AdrienneSmith40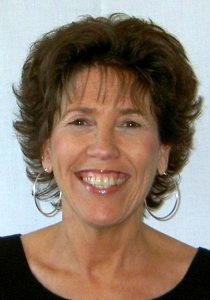 Two days ago, I launched my new book, Engagement from Scratch!
To say that I was nervous about the launch would be an understatement; this is the biggest project I've put all my time into for the past six months!
But it's been amazing. Over a thousand people have downloaded the book, and written amazing things about it… I've barely been able to keep up!
I'm floored. I don't have words to express how grateful and excited I am about it.
Thank you so much to everyone who took a chance on the book!
This post isn't about the book, though – it's about another Engagement Superstar.
See, before I launched the book, I invited people to nominate their own Engagement Superstars – and the nominations came pouring in…
So Many Wonderful Engagers!
In no particular order, here are all the nominees for the title of Engagement Superstar:
Pat Flynn, nominated by Jason and Tram Tran
Kim Kardashian, nominated by Jason Fonceca
Jonathan Fields, nominated by me
Marcus Sheridan

, nominated by Stephen Murphey and Jason Fonceca

Ramit Sethi, nominated by Razwana
Marie Forleo, nominated by Razwana and Jason Fonceca
Ashvini Kumar Saxena, nominated by Sonia
Adam Toren, nominated by Tracy Collins
Hesham Zebida, nominated by Astro Gremlin
Sonia (LogAllot), nominated by Ashvini
Adam Paudyal, nominated by Ashvini
Carolyn (Wonder of Tech), nominated by Ashvini
And me, nominated by Matt Tanguay and Ruth (my mom)
They're all wonderfully deserving of the title, but I promised to pick just one, and so the winner is…
Adrienne Smith, take a bow!
In the words of Ruth, the Freelance Writing Blogger:
"Adrienne is the most accessible, most helpful, most generous and relatable blogger I've met. That, coupled with her insight and expertise makes her incredibly engaging!"
Congratulations, Adrienne, you're the Engagement Superstar!
(And Ruth, congratulations to you too – you get the autographed copy of Engagement from Scratch!, and the 1-hour "Borrow My Brain" phone consultation. Email me to set it up!) 🙂
Danny Iny (@DannyIny) is an author, strategist, serial entrepreneur, expert marketer, and the Freddy Krueger of Blogging. Together with Guy Kawasaki, Brian Clark and Mitch Joel, he wrote the book on how to build an engaged audience from scratch.