8 Failed Businesses in 6 Years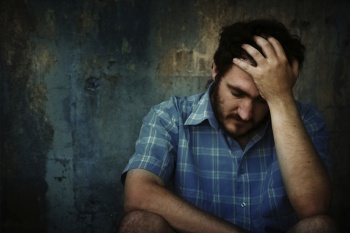 I left the retail world in 2005, and since then I've been out on my own, making my own way, however I could.
People always say: "Get a mentor, it helps so much" and it couldn't be more true. Well, I've always been a genius 'self-learner' who prefers not to ask others for things. I spent 6 years in a life of mediocrity, with barely one word of truly useful, truly actionable advice offered to me by anyone in my circles.
I was out there, on the bleeding edge, alone looking for an oasis in the desert of the market, attempting to master my life purpose and financial destiny.
No Mentor, No Model
I think someone said the word 'business model' once, but they'd never even tried to start a business. I think someone mentioned brand, but they worked in retail, the world I'd left. Someone spoke of marketing, but they lived jobless, 100% off their working parents.
I had no mentors, for so many years.
I had role-models though. I had my insane Google chops, hunger for wisdom + success, and the billions of bits of data shared on the internet.
I learned everything 'the hard way', and I know my story is powerful, and I want you to learn from it.
Keeping in mind that I only believe in success, and there's no such thing as failure (only 'stepping stones'), let's take a walk down 'failure lane.'
Note: All these failed businesses had websites, Facebook pages, logos, names, taglines, etc. – but they did NOT have a sustainable business model.
1. Personal Art Career
Name: Jason Fonceca
I'm masterfully creative and multi-talented and I always felt like I could succeed. So first I launched out on my art career. I put up an online portfolio, did a few commissions, and worked at an art gallery. It was exhilirating to bring in any funds at all, or have gallery owners interested in my work. My brother even invested $600 in art (thanks Nick!), that ended up in the garbage, somewhere along the road.
Business Model: None.
Resources Gathered: I made art connections, got around the city, and honed my ability to create sexy art. Faith in my own abilities.
With no business model, this eventually had to 'die'.
2. Airbrushing + Portraiture
Name: Flare And Edge
This one barely got off the ground, models + photographers are a demographic I am very passionate about, and who I feel a deeply underserved. "Just wanting to help" wasn't enough though. I needed to be clear on my offer and have a solid business model.
Business Model: Trade time for money.
Resources Gathered: Model Mayhem account and connections, photography, CD Cover clients. Higher hourly rates.
Trading time for money is not a sustainable model, and will stop you from growing. The discomfort, the feast-or-famine hamster-wheel is brutal.
3. Design Company #1
Name: SpiritSentient.com
I made a bunch of beautiful pieces ranging from re-designing forms to videos to websites over the next couple years. I did okay, people liked my stuff.
Business Model: Trade time for money, push my wares.
Resources Gathered: Expanded client base, testimonials, my first book, invoicing, hiring. Haters 😉
I had no way to capture leads, no way to follow up, no newsletter to build a list. This a more aggressive way of trading time for money.
4. Clothing Line
Name: Evolved Clothing
A brilliant clothing line, much like Christian Audiger, Diesel, or Affliction, but more positive, spiritual, and uplifting. Beautiful original art by rising star artists.
Business Model: Make something edgy, cool, and uplifting, pour my heart into it, and hope.
Resources Gathered: Investors, a beautiful physical product, basic understanding of niche markets.
The interest in this was huge. This will definitely be making a comeback, transforming the fashion world, but for now… it's another 'failure'.
After this, I couldn't keep up with my rent, and moved in with my aunt.
5. Life-Coaching
Name: RockYourLifeTools.com
My whole life, my clarity and insight have shed light and magnified anything life-giving, and people love it. One conversation with me opens floodgates of value, and I knew deep down that this was an important gift to share. I created an amazing product called The Rock Your Life Tools, which help people shed light and solve almost any problem under the sun.
Business Model: Products + services, vague branding + marketing materials. Content-heavy but unfocused, blog
Resources Gathered: Strong web presence, millions of words written, multiple products created, advertising knowledge, higher hourly rate, amazing testimonials. Clarity on my gifts.
Some of my greatest testimonials came from this. I've been blessed with some of the most glowing, responsive, inspired testimonials I've come across, appreciation deep from people's souls.
Still, just having a product and service, with some sexy brand assets without a true core foundation and business model, is not really sustainable, so bye-bye life-coaching.
6. Design Company #2
Name: PowerAndBeauty.org
I partnered up with a beautiful girl, who was as creative and clueless about business as I was. I was focused on success, and eagerly invested in any project she wanted to try. Thing is, she wanted to try a whole bunch, but commit to none.
Business Model: Invest in training my team to do the work, help them learn skills, and reap the benefits.
Resources Gathered: Increased design knowledge, expectation of success, ability to attract people (partners, hot chicks, etc.), connections to bold entrepreneurs, famous clients + collaboration, masterful ability to calmly walk out on Presidents, rappers, celebrities and anyone else who felt like they were under-valuing what I had to offer.
This business model isn't so bad, but taking a cut of nothing is still… nothing. I invested without thinking, completely trusting that my team would deliver.
I was homeless when I started this business, and shortly after I started it, the girl I was working with brought in some capital and we moved to the hills. Our overhead was not sustainable by our income – I could come close, but it took all my effort, and I was becoming burned out.
7. Food Blog
Name: TryThisToronto.com
This was all about reviewing places in secret, not giving a review til we'd had 3 visits, taking 'real' pictures, not posed. The reviews were openly subjective, every review was 5 stars. If we had nothing nice to say about a restaurant, it wouldn't make it on the site. If it made it on the site, it got 5 stars, and we explained what we loved about the experience. There's a million food blogs, but TryThisToronto is unique, uplifting, and 'real'.
Business Model: Review restaurants with a 'real', 'honest' review, make money off advertising, and publish a book.
Resources Gathered: Fine restaurant connections, made friends with "The Next 36". More solid business models.'
You're probably noticing the pattern, once again, no sustainable business model, and so, the business wasn't sustained – this was destined to become another one of my failed businesses.
8. Gaming Community
Name: SpiritGamers.org
I'd been playing an online team video game called League Of Legends, and I noticed that like many team games, it had a huge community of… well… assholes. You could find some kind, respectful people but they rarely met each other easily. SpiritGamers was created to train people on how to co-operate and have FUN. The interest was substantial.
Business Model: Make a splash in the community, attract members, leverage gamer reputations, offer a $1.00 guide and in-game training.
Resources Gathered: A global distributed team, high traffic in a short time, testimonials, expectation of success through doing what I love, no compromise.
My team was a bunch of kids, who could only offer whatever they had. They were busy with school, not fully invested in the business, and that caused some problems, but that was minor compared to… here we go… no sustainable business model. We made some sales but not enough to keep me living 😉
This idea is still completely viable, and it shall rise again, believe it.
During these last two failed businesses I got charged with made-up, imaginary charges by the girl I'd partnered with, and when I got out, I forgave her for her craziness, and we went back to work. Shortly after that we were evicted.
I got us a stable place to live, but decided to re-invent my business and social life, in a new, sustainable way.
Big changes. The girl took herself out of the picture, and I focused on sustainable success.

Lessons Learned
I learned so much from my experiences. I learned basic things like "being homeless while maintaining a relationship and clients, is a bit intense" and inspiring things like "know myself."
In the next few paragraphs you'll be given the distilled, purified lessons that I took from my 6 years of failure. Get psyched, 'cause they're life-changers!
1. I learned to prioritize mentors. Not because you need to learn from someone, but because you have so many moments in life + business, and if they are not spent around people who are focused on success, then you're spending them in the influence of failure.
Life abhors a vaccuum and will fill it, (but maybe not how you'd prefer.)
2. I learned to setup filters for the people who are in my life. This goes hand and hand with the mentors lesson, most people choose their friends and social circles by default. "Oh, they're just people I've met over the years." – Don't do it. Successful people are very clear on the qualities they want in the people around them. Do they want thieves? Lazy people? Those who settle? The mediocre? Or do they aspire to hang around great human beings who encourage them? Exactly.
If you don't care who you hang with, they won't care about you.
3. I learned that business is relationships. Products, services, dollars, failure, success, none of it matters, it's all and hard to sustain if you're not focused on building relationships that suit you and your business. That includes relationships with customers, relationships with your team, and your relationshp with yourself.
You want to succeed? Build relationships.
4. I learned to play to my strengths. I'm good, really good, at so many things, and so I got confused along the way. I wasn't clear on what business best suited me. Before you start a business — which can feel like a child or an expression of yourself — you may want to get clear on yourself and your strengths first. I've always been creative and success-focused since I was little, and when I realized this, I had a much stabler platform to create a sustainable business.
Don't worry about your weaknesses, fade them out by shining brightly in your strengths.
And the most important lesson to avoid 6 years of failure…
5. I learned to have a sustainable business model. You could get every little detail of a business right and get so caught up in all the knowledge available on the internet, that you miss one of the vital foundations: a sustainable business model.
Whether you build castles in the sky, or start on the ground, strong foundations are key.
Don't go the learn-the-hard-way route, life is a very clear teacher. I have a super high-IQ but I was not listening to the lessons. The world needs sustainable, win-win creations. Be a smarter entrepreneur than I was, and do it earlier if you can.
One thing to remember though, was that I was able to be happy and accepting of my life, through this intense, emotional roller-coaster ride, because I always knew, there's…
No Such Thing As 'Failure'
To me personally, none of these are a failure. I've poured my heart into more busineses in a half-a-decade than most people attempt in their entire life time. Not only that, most of them are game-changingly viable opportunities, which I'll capitalize on in the right time.
They're all passionate expressions of who I am.
Each of the failed businesses got me skills and resources more precious than money, they also got me a life-story that blows people minds. On top of that, I expect most of them to reach sustainable success when I revisit them with a clearer business model and a proper community and energy behind them.
I'm young and these failed businesses will all unfold at the right time, as part of my empire.
What's Next?
What I want for you is success. Hopefully, I failed so you don't have to, or so you can 'stepping stone'' in an easier way, on an easier scale.
Do yourself a huge favor and get clear on your business model and brand, number one priorities, before engaging in any entrepreneurial pursuit.
Does it take time? Yes. Does it take energy? Yes. Does it take research? Yes.
Will it save you from 6 of the hardest years of mediocrity in the world? I don't know, but it will definitely HELP. If you need expertise and a personal mentor, I know that Danny offers some powerful guidance in this area.
I didn't have a mentor or guidance, and it nearly killed me… take an easier path.