Ask the Readers: Who's Responsible for Success in an Online Training?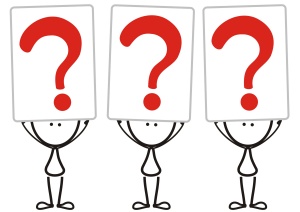 This is a topic that's important at Mirasee – and for almost every one of our readers, as well.
As an entrepreneur, when you take an online training – whether one of ours or anything else – you have a goal. That goal is to improve the success of your business.
And everyone wants that success. You do, as a student and as an entrepreneur. The course provider does – unless the course is a scam – but that's another story.
Everybody wants success, but who is responsible for it?
Click To Tweet
Students or Teachers: Who's Responsible for Your Success?
As a student, if you find that you have difficulty learning the material, is that your fault? Or is it a bad course? How would you know?
Or suppose you learn the material, but then you don't put it into use? What about that? Or you try it, and it doesn't work, and you don't learn and try again? How much work should an entrepreneur put in to using what he's learned before he decides, "This just doesn't work."
And let's look at it from the side of the course provider. Many of you are providing online courses, and more of you are thinking about it. What are your responsibilities beyond making the course available? How much support do you provide? What do you do when a student just doesn't get it? What do you do when a particular student is just not a match for the course – say he doesn't have the right background?
And how far do you go in helping your student implement a solution? What's the line between course provider and personal trainer or consultant?
No Right Answer
There are lots of ways to look at this. There's no one right answer.
There are, though, a lot of wrong answers. Those end up with flame wars between teacher and student, demands for refunds, and disappointment.
So let's not go there. Let's discuss and debate, instead.
Whether you take courses, or offer them, or both, what do you think?Click To Tweet Post a comment below, and kick off the discussion.
And if you see a comment you like – or one you disagree with – post a reply. Help us stir the pot on this important topic!